This year, we turn twenty-one years old—that feels like a nice, auspicious age. If Churchmouse were an individual, it'd be old enough to sip the celebratory champagne along with the Mice! And we've got to admit we're pretty emotional—happy and amazed and so, so grateful.
At a milestone like this, we often pause and look back at the path we've taken. We've grown in so many, exciting ways over the decades. And you've been an important part of that! It's so heartening to have you with us as we look forward to the next steps in our journey.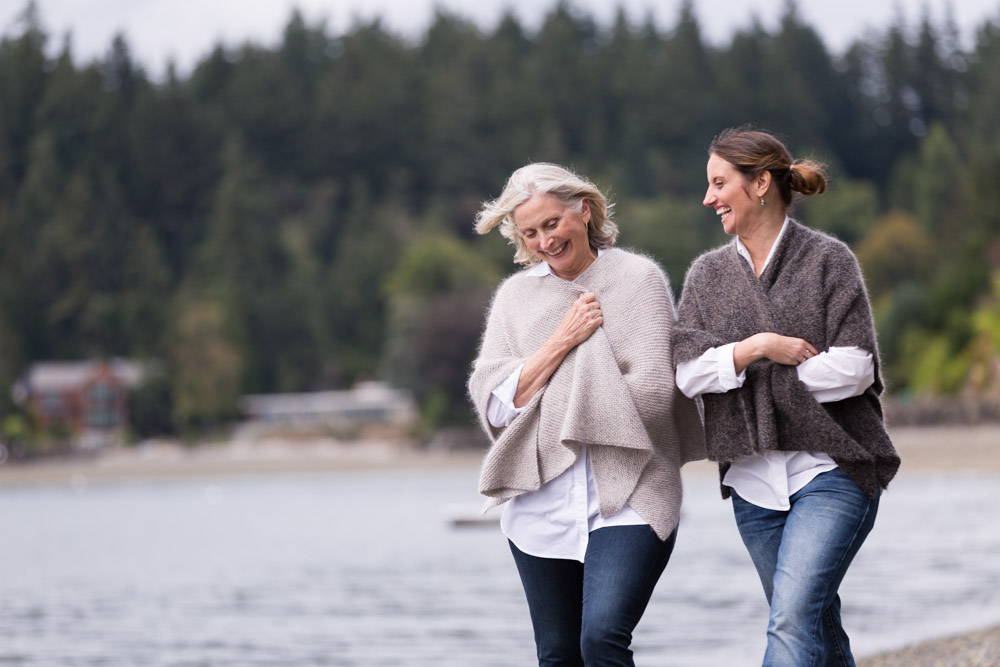 For Kit Hutchin, our founder and a knitter since the age of seven, it's been a lifelong pursuit to connect with others through yarn. With the encouragement of some very good friends and her husband, John Koval, Kit realized she had both the dream and the drive to connect with others through her very own yarn shop—Churchmouse Yarns & Teas.
Helped by knitting friends and interested Bainbridge Islanders (some of whom became her first employees), Kit brought her vision for Churchmouse into focus—a canon of traditional knitting yarns and excellent everyday teas, a collection of timeless patterns, an eclectic yet traditional sensibility, and a comfortable space where even not-yet-knitters could feel welcome.
Churchmouse Yarns & Teas was first a brick-and-mortar shop on Madrone Lane, tucked just off of Winslow Way on Bainbridge Island. We opened our doors on September 9th, 2000, at 9:00 am. Kit and John greeted knitters and well-wishers, while Kit's late father, Ken, brewed pot after pot of tea (Yorkshire Gold!). An Anglican priest, a good friend, blessed the shop with a reading from Proverbs 31: "She chooses wool and flax and works with eager hands."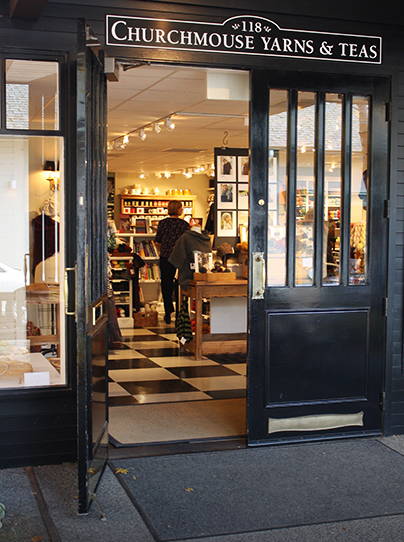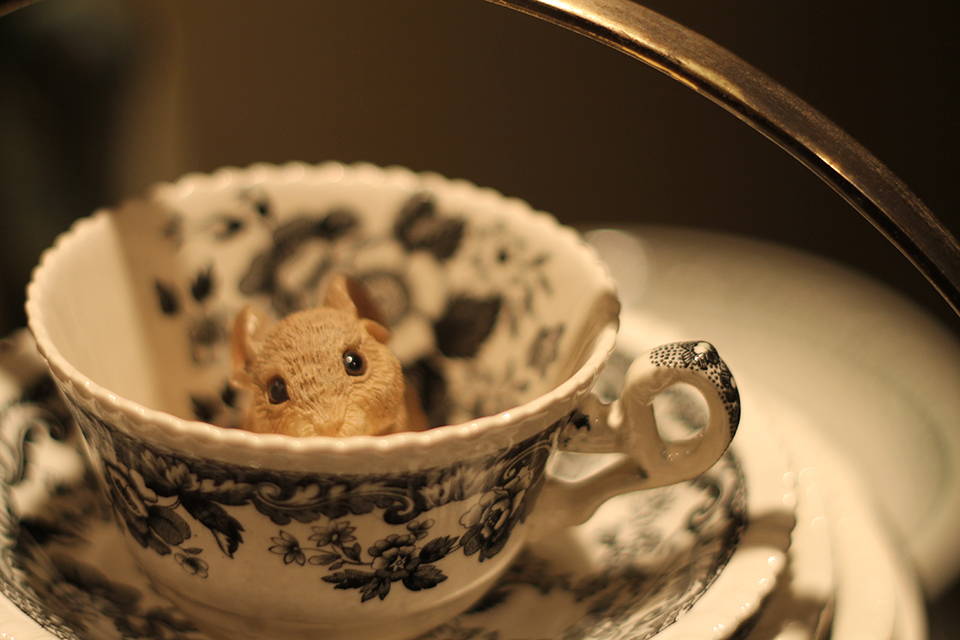 The 'Churchmouse' name comes from a very real (ceramic) mouse that Kit kept in a black-and-white teacup in her kitchen. It encapsulated her vision for the shop—traditional, friendly, and a bit English.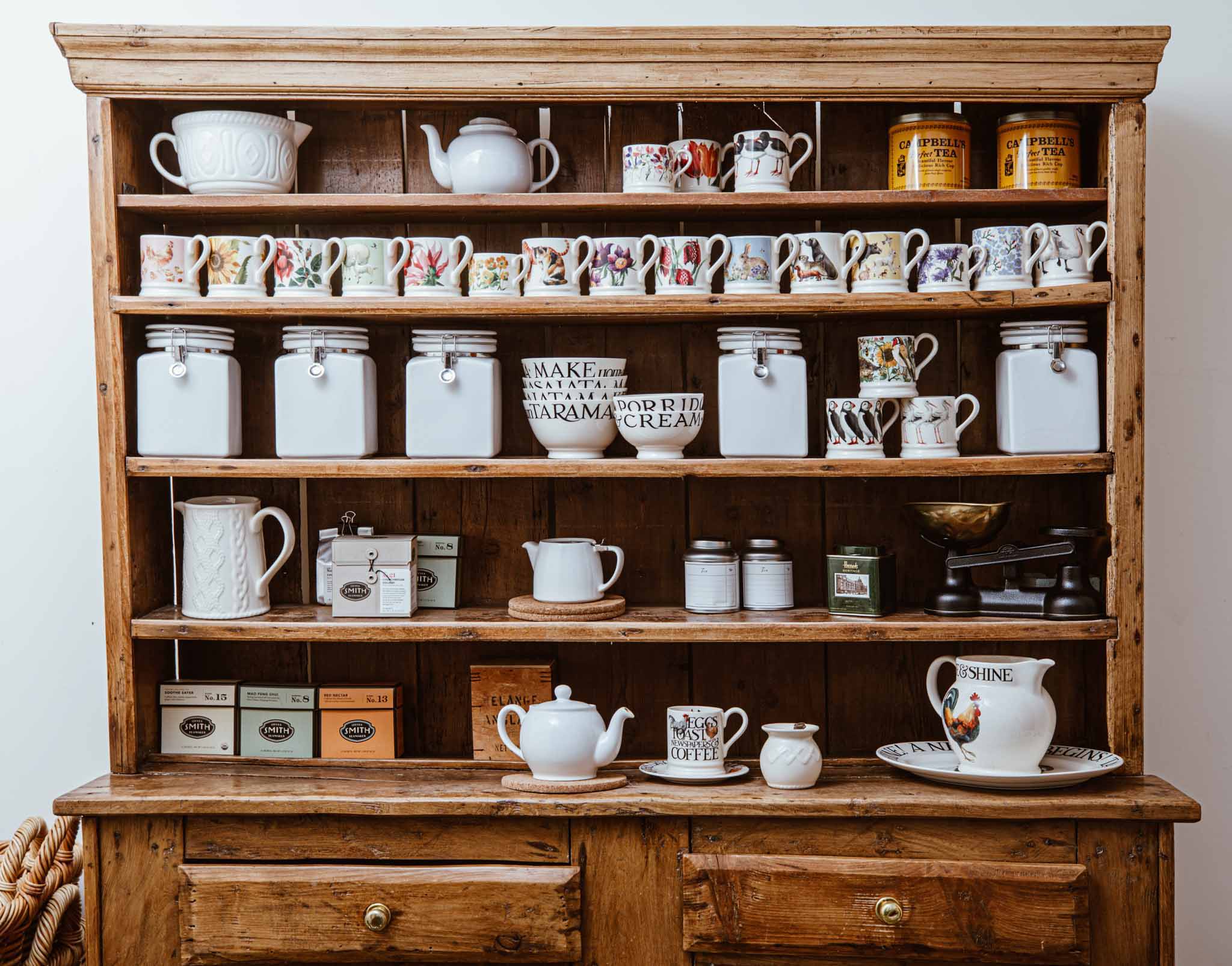 The '& Teas' part was soon to follow! To Kit, as a Canadian with English and Irish grannies, knitting goes hand-in-hand with a strong cup of tea (and perhaps some Scottish shortbread). The tea cupboard from the shop now lives in our office kitchen.
Spending each day surrounded by yarn is pretty inspiring. We love to match the perfect project with the perfect yarn (the eureka moment after we've finished and blocked a swatch is pure bliss). Shortly after opening day, Kit and her team started to design little free patterns, creating fun projects for the yarns we carried.
With a design aesthetic that centered easy-to-wear comfort, timeless style, and accessible knitting and crocheting, those humble, text-only patterns were the roots of our Churchmouse Classics! We published our first batch of printed patterns, with full-color photography, in 2009. Since then, we've designed more than 120 patterns—every one a piece that's at home in a modern wardrobe, and which we hope you'll knit again and again.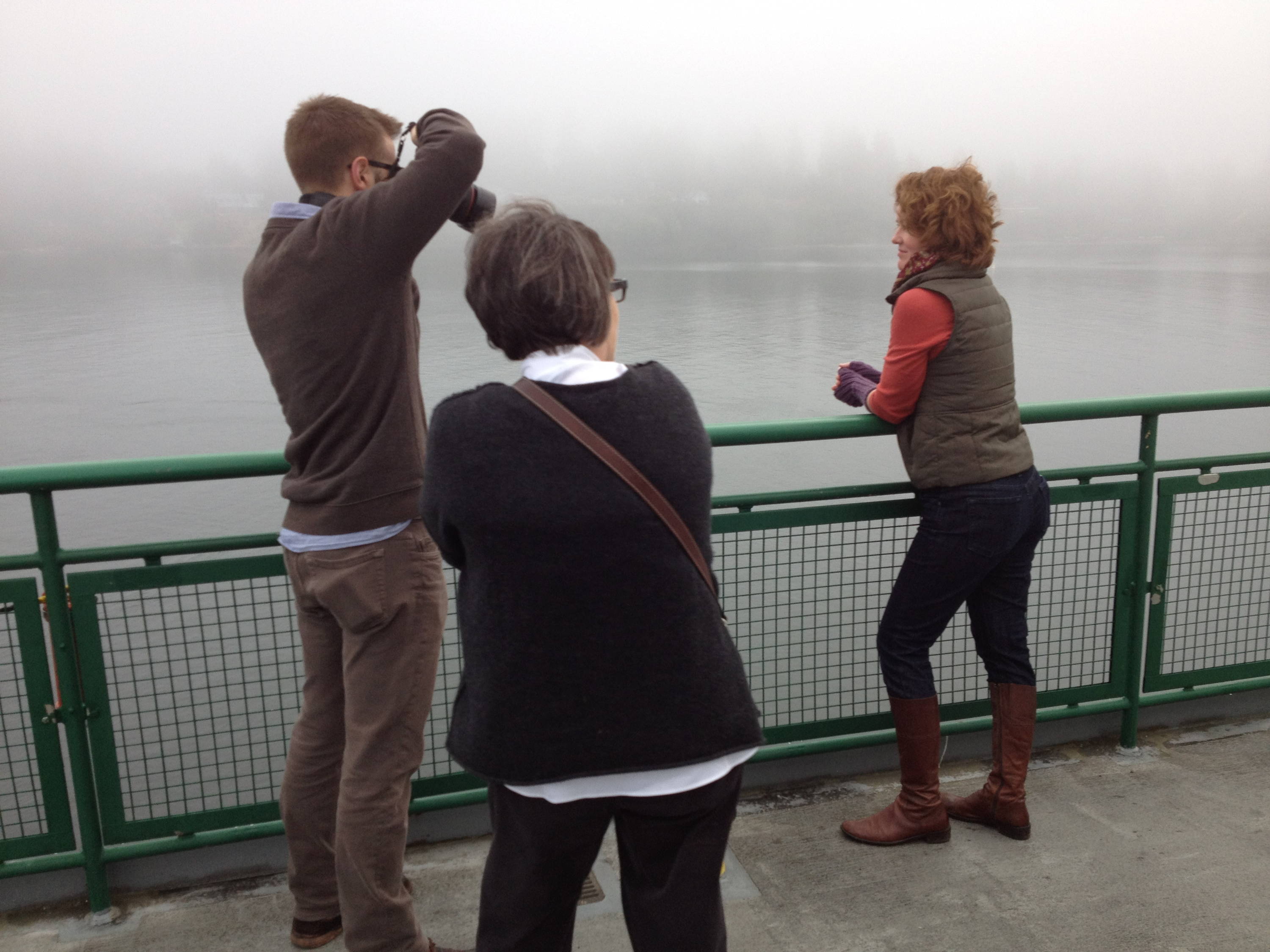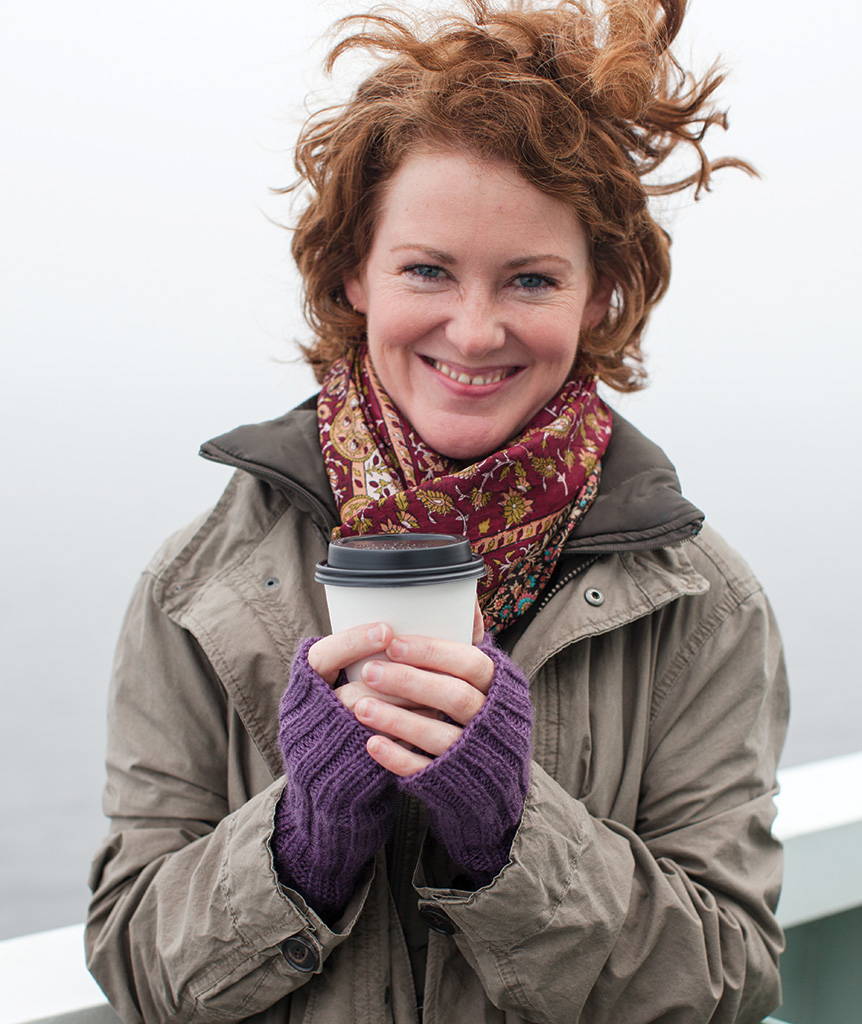 An early photoshoot with Churchmouse friend, Jared Flood, on the Bainbridge Island ferry. We've since knit and re-knit pairs of Ferryboat Mitts over and over again!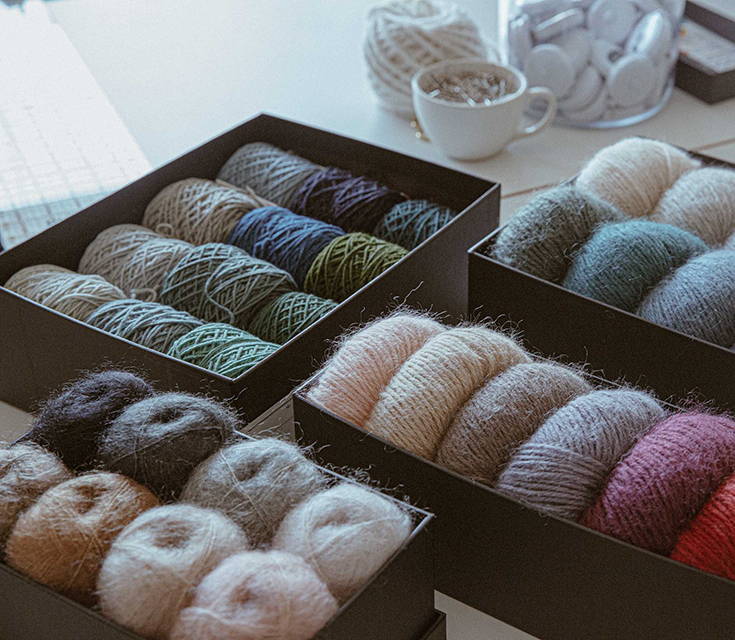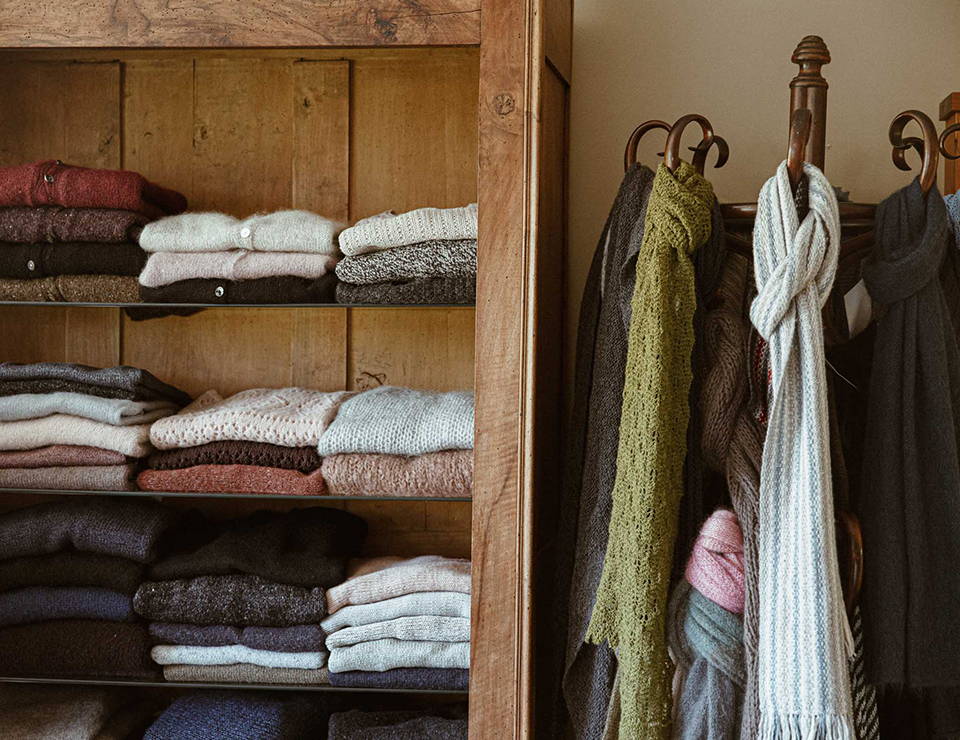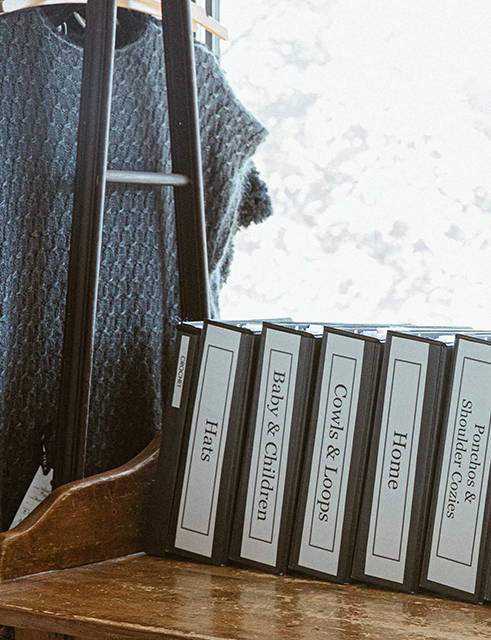 Our current studio is filled with boxes of yarn, our design samples, and binders of Churchmouse Classics patterns—of which there are over 120!
CHURCHMOUSE YARNS 'DOT CALM'

We slowly navigated into the digital age, creating a website and online shop. We started out tiny, with a little packing table in one of our shop's back rooms and a single shelf to hold outgoing orders. Goodness, how far we've come! The single packing table has grown to several stations, and the garden benches in our foyer are filled with heaps of packages every day, waiting for the post. Our online shop now sends to friends all over the world, and faithful locals pick up their yarn, tea, and more at our door.
And it's because of you, our patrons both near and far, and our wider yarn-loving community, that we've been able to weather the difficulties of the COVID-19 pandemic. In August 2020, Churchmouse closed the doors of our beloved brick-and-mortar store and continued on as an online-only yarn shop. They say that when one door closes, somewhere, someone opens a window. And, with a small, dedicated staff wearing many hats, our (browser) windows are open to the wide, woolly world!
After 21 years, Churchmouse Yarns & Teas is just as passionate about creating a space filled with great yarns, delicious teas, and accessible patterns as we were when we first opened. We're so grateful for your notes and phone calls—they make us feel like you're here with us! And we hope you're with us for many more anniversaries to come.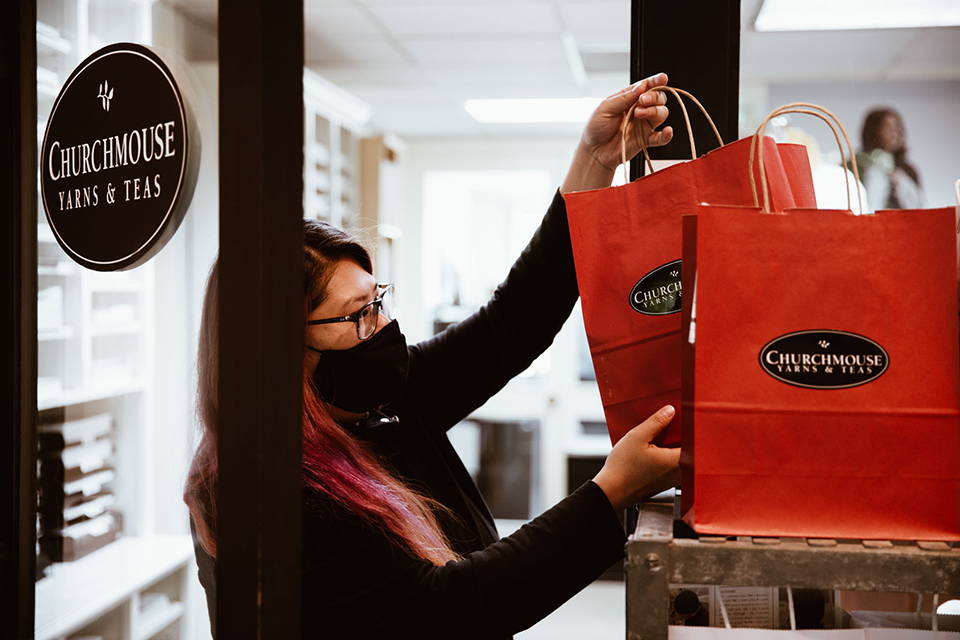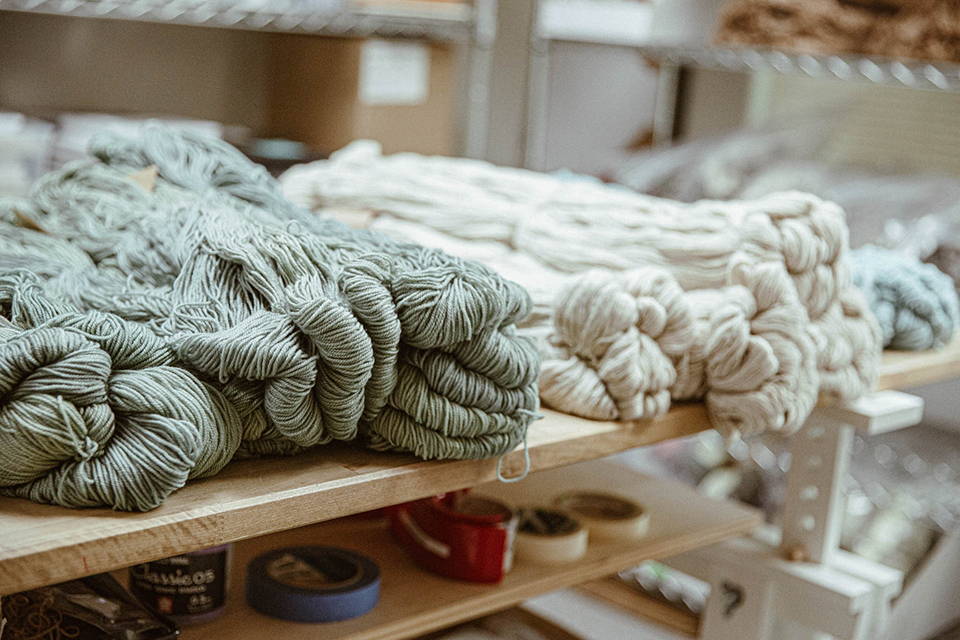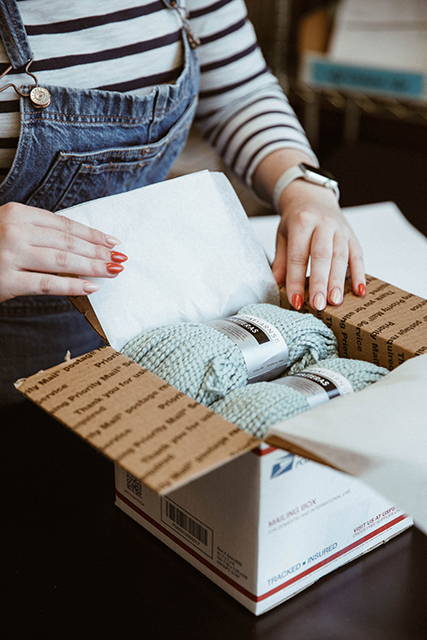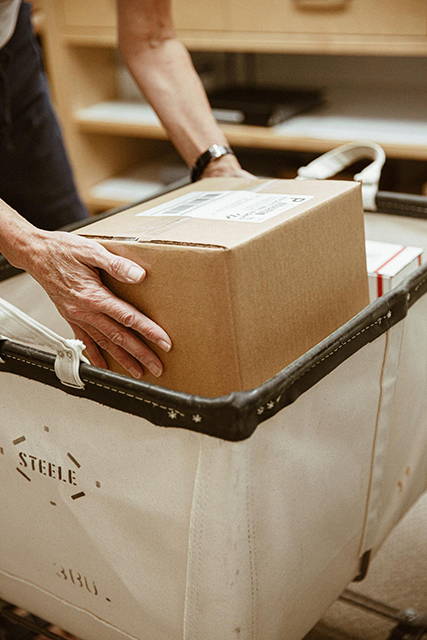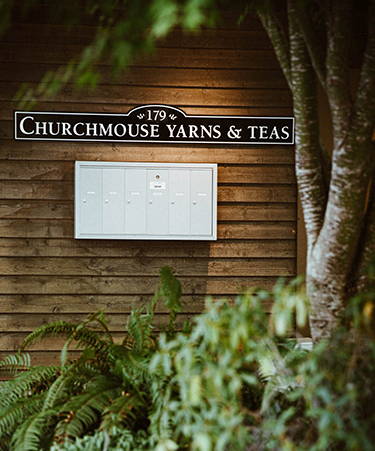 A THANK YOU NOTE FROM KIT & JOHN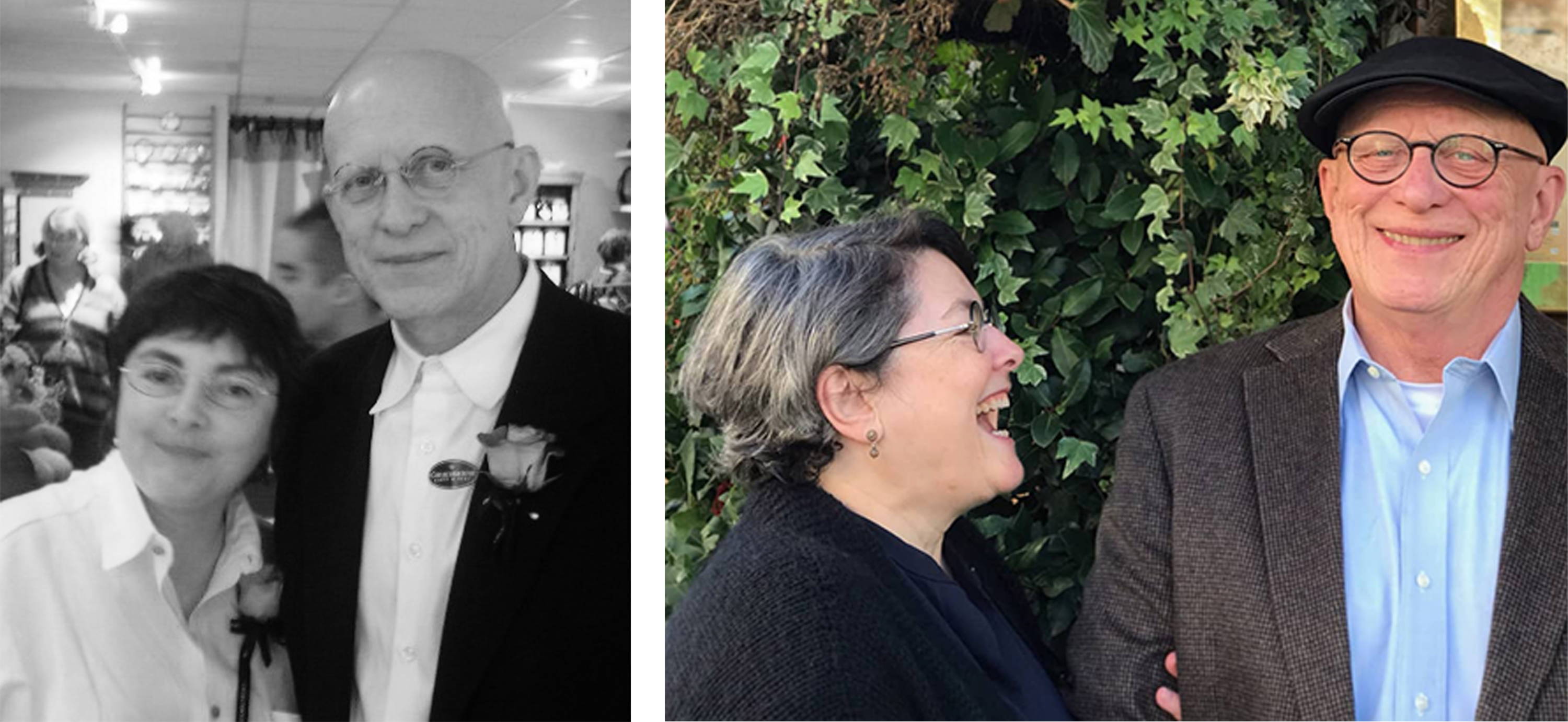 Churchmouse friends,
As we approach our 21st anniversary, the strongest emotion we feel is gratitude.
We are grateful for all the customers who found success at Churchmouse, who came for encouragement and courageously tried new techniques, who passed on their good experiences to others who then supported us and helped us have more and more anniversaries.
In addition, there's no way we could have done this alone, so we commend all the many "Mice" who worked and are working here to make Churchmouse a welcoming place for everyone, all those years in the shop and now online.
We thank our vendors, contractors and consultants, and other yarn shop owners, who shared their skills and experience which helped us serve our community of makers even better.
And finally, we are grateful to each other for deciding to run a business together as a married couple and, for the most part, staying pretty good-natured about it! On September 1 we celebrated our 42nd wedding anniversary: As of this year we've spent exactly half our life together at Churchmouse. It's a good start!
-Kit and John