In this, the third and final post introducing you to our magnificent staff, meet the Mice of our publishing, merchandising, and inventory departments! These creative staff members work the closest with yarn makers, tea blenders, and other vendors. They test and select the yarns, play with color palettes, knit endless swatches, design, knit, and publish our Churchmouse Classics and free patterns, and so much more. Each beautiful skein of yarn, every one of our patterns that you've knit or crocheted, was first in the hands of these talented folks!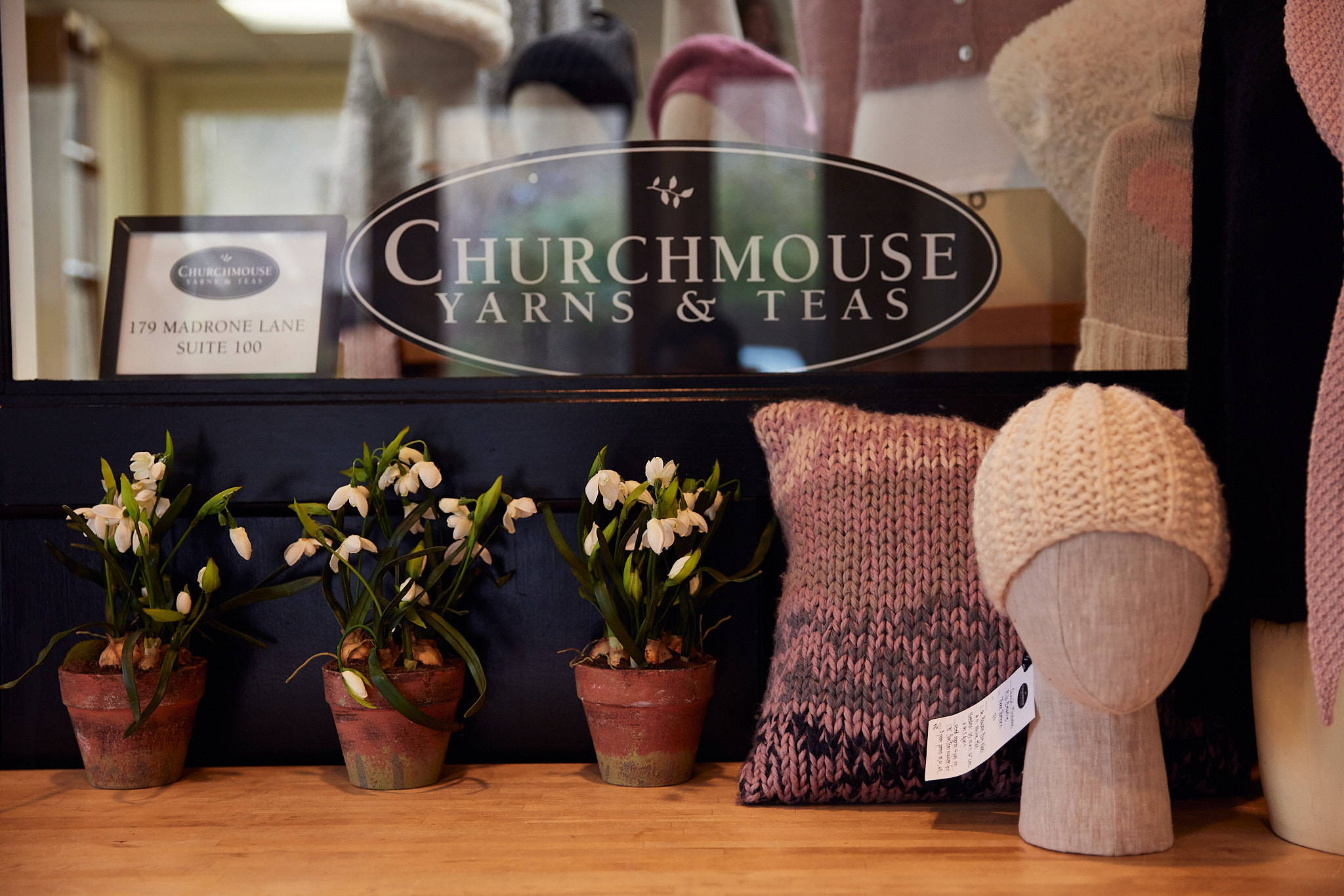 When boxes of yarns, teas, and more are delivered to us, Alison receives them and welcomes the new goodies to our shelves! She also helps out wherever she's needed—organizing hand-made samples, fulfilling orders, and more.
Alison loves that, thanks to her job at Churchmouse, she gets to work so closely with her favorite yarns—"tweeds and marls because of their fun texture and aesthetic!" And she loves being surrounded by fiber-loving people.
In her free time, Alison enjoys knitting ("obvs"), a good meme or two, tap dancing, and cuddling with her cats.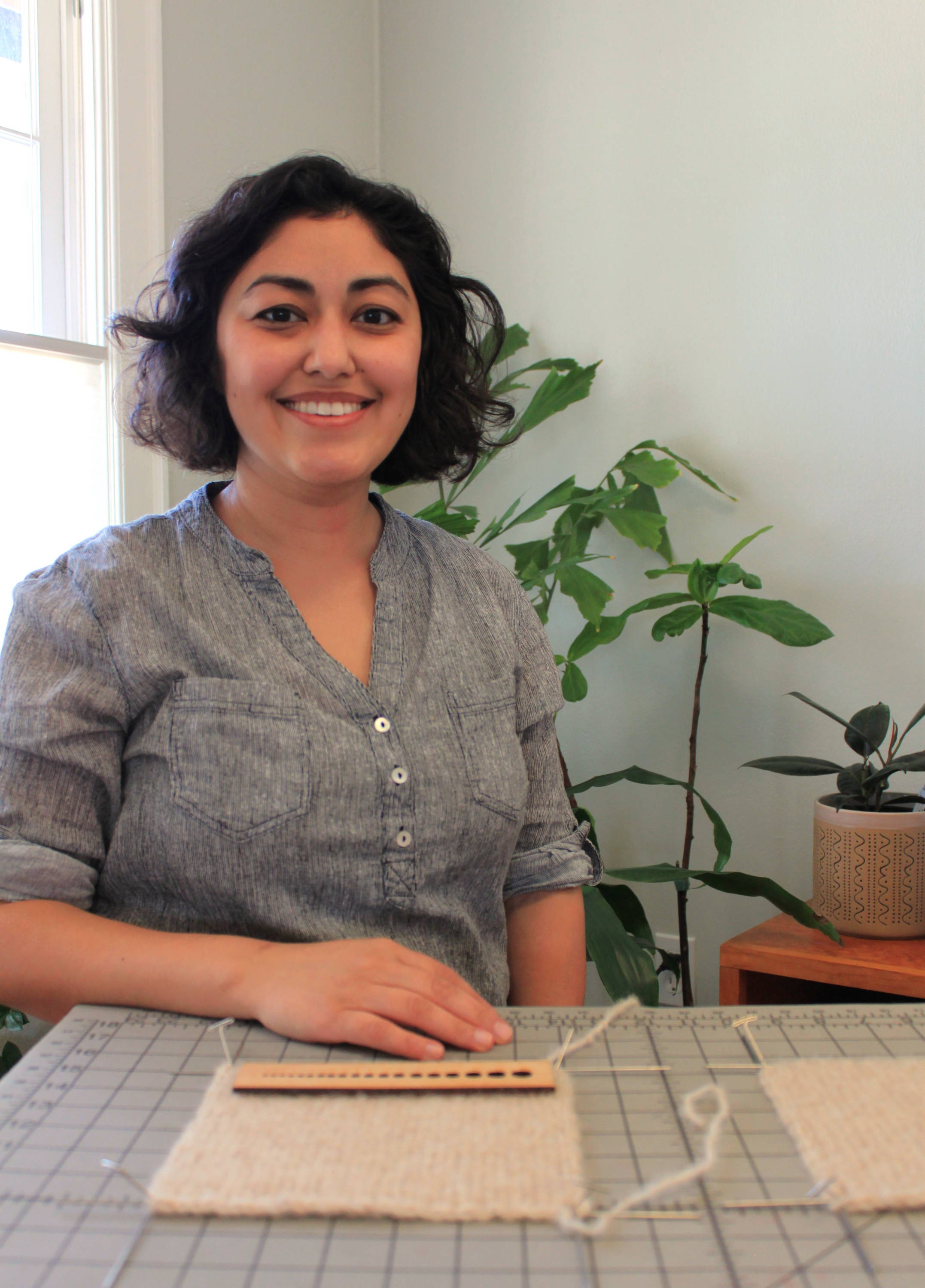 Freshy first joined the Churchmouse team almost a decade ago, when she visited the brick-and-mortar shop, and—on a whim—asked if we were hiring. We're so glad she stopped by!
Now our Publishing Manager, Freshy helps to design both our Churchmouse Classics and free patterns and writes the instructions for them. She loves the challenge, saying, "It's the perfect combination of creative and technical!"
When she's not working on the next Churchmouse Classics pattern, Freshy's busy laughing at the antics of her daughter and puppy, enjoying the outdoors (camping and hiking in the summer, cross-country skiing in the winter), enjoying the indoors (reading, sewing, and cross-stitch), and knitting. "I have too many WIPs and not enough time!"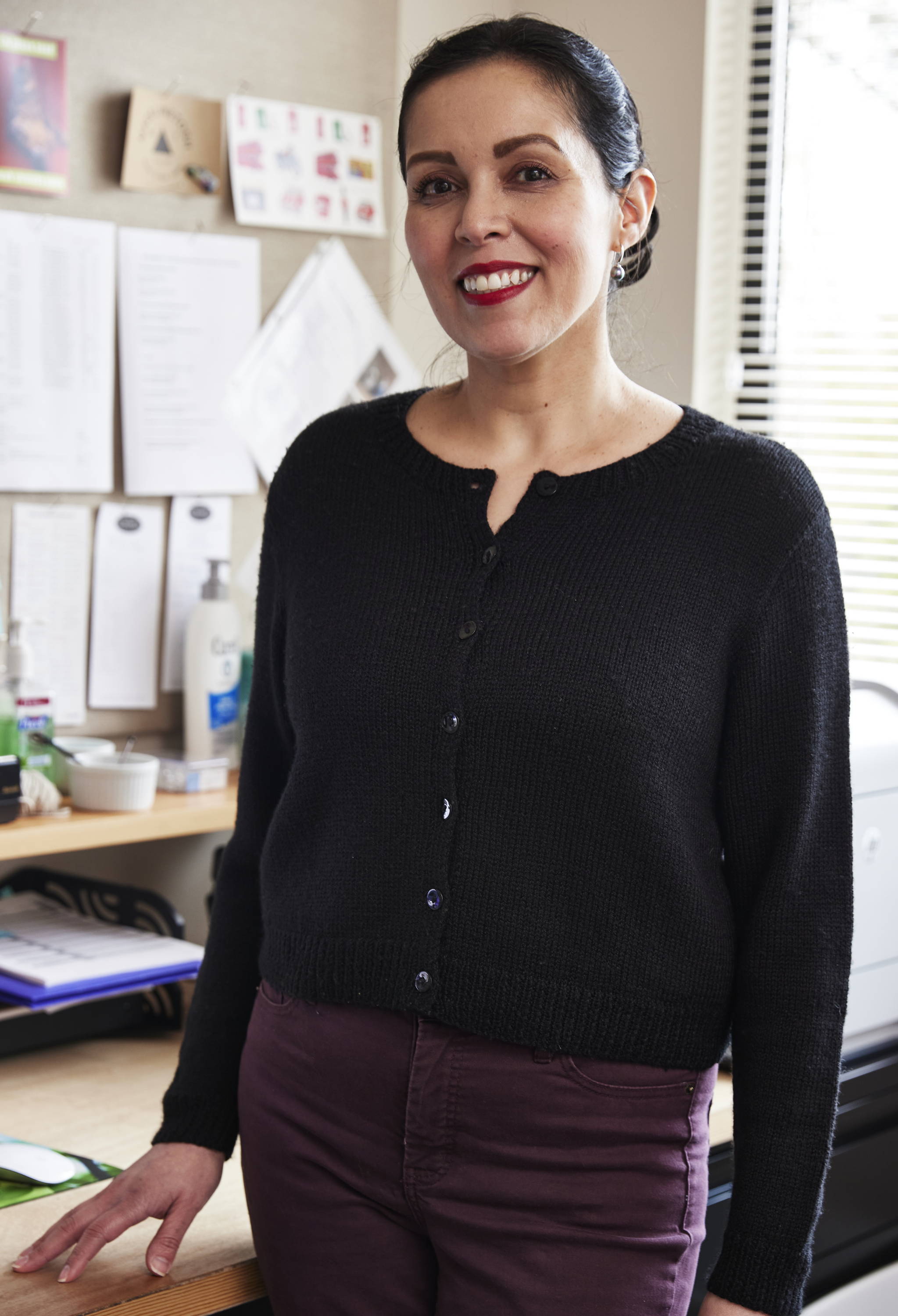 Describing her role as "bringing Kit's vision to our online shop," Jacqui is our Merchandise and Inventory Manager!
First a customer—she stepped into Churchmouse searching for some tea almost 13 years ago—Jacqui now enjoys working with "such a creative and talented team," selecting yarns, teas, and other treats to share with you.
Jacqui has knit a cardigan in nearly every color of the rainbow, though she's currently loving sock projects. Her favorite tea is Smith Teamaker's Jasmine Silver Tip. "It reminds me of my mom's garden growing up!"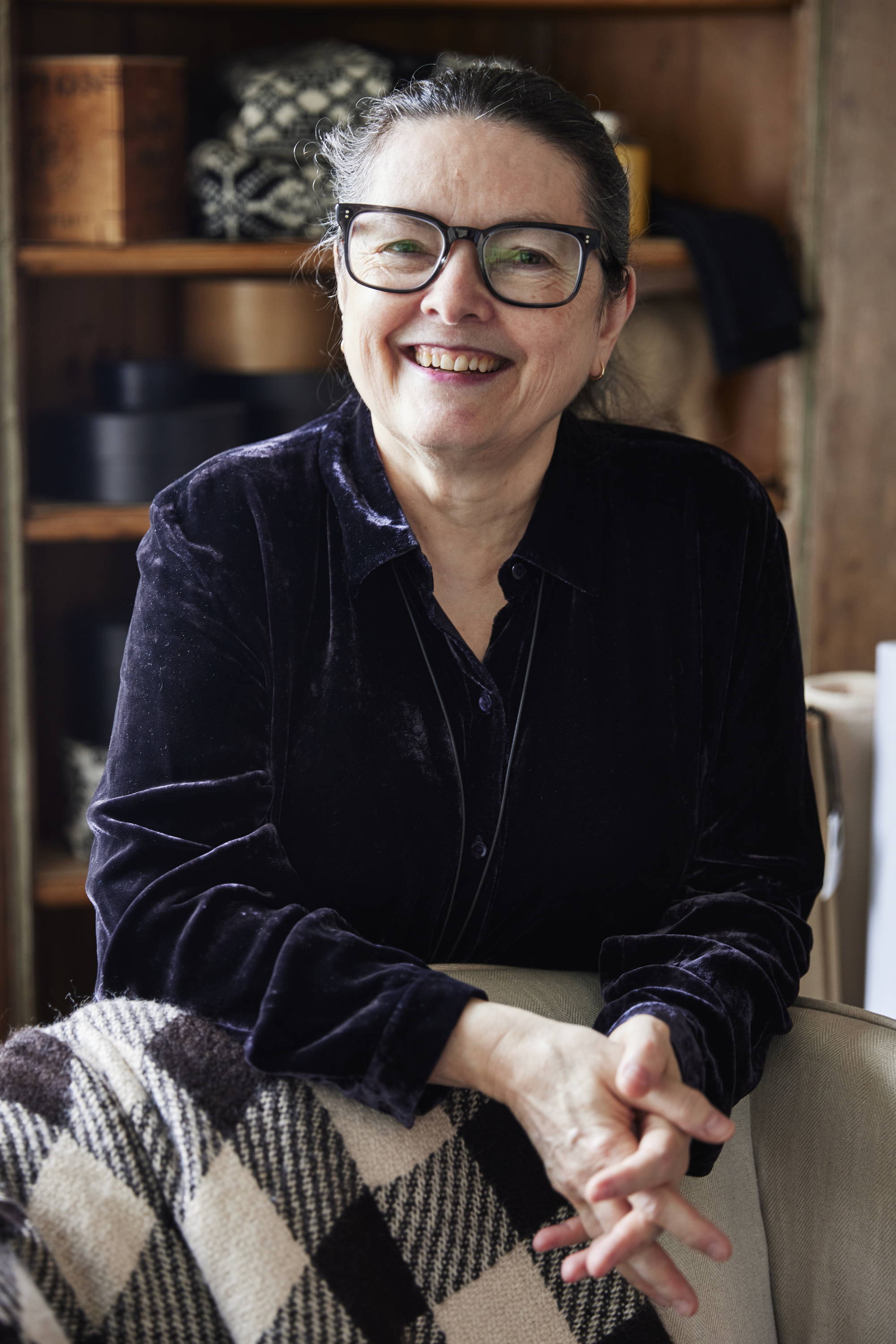 Creator and co-founder of Churchmouse Yarns & Teas, Kit started working on this yarn shop "since the idea popped into my head and wouldn't go away!" To put an official timeline on it, that'd be almost a year and a half before opening day in September, 2000.
Kit describes her role as "ever evolving." She touches just about every aspect of Churchmouse, though she mainly focuses on product mix and development, design, publishing, and brand nurturing. "Sometimes knitting!"
"I love working with my team," she says. "Devising successful projects for knitters. Helping to solve knitting questions. Playing with yarn and color. And I love hearing from customers."
Her idea of perfect happiness is "Starting the day sitting in what we've dubbed 'the philosophy chairs' with John for morning coffee and porridge, talking about things that matter to us."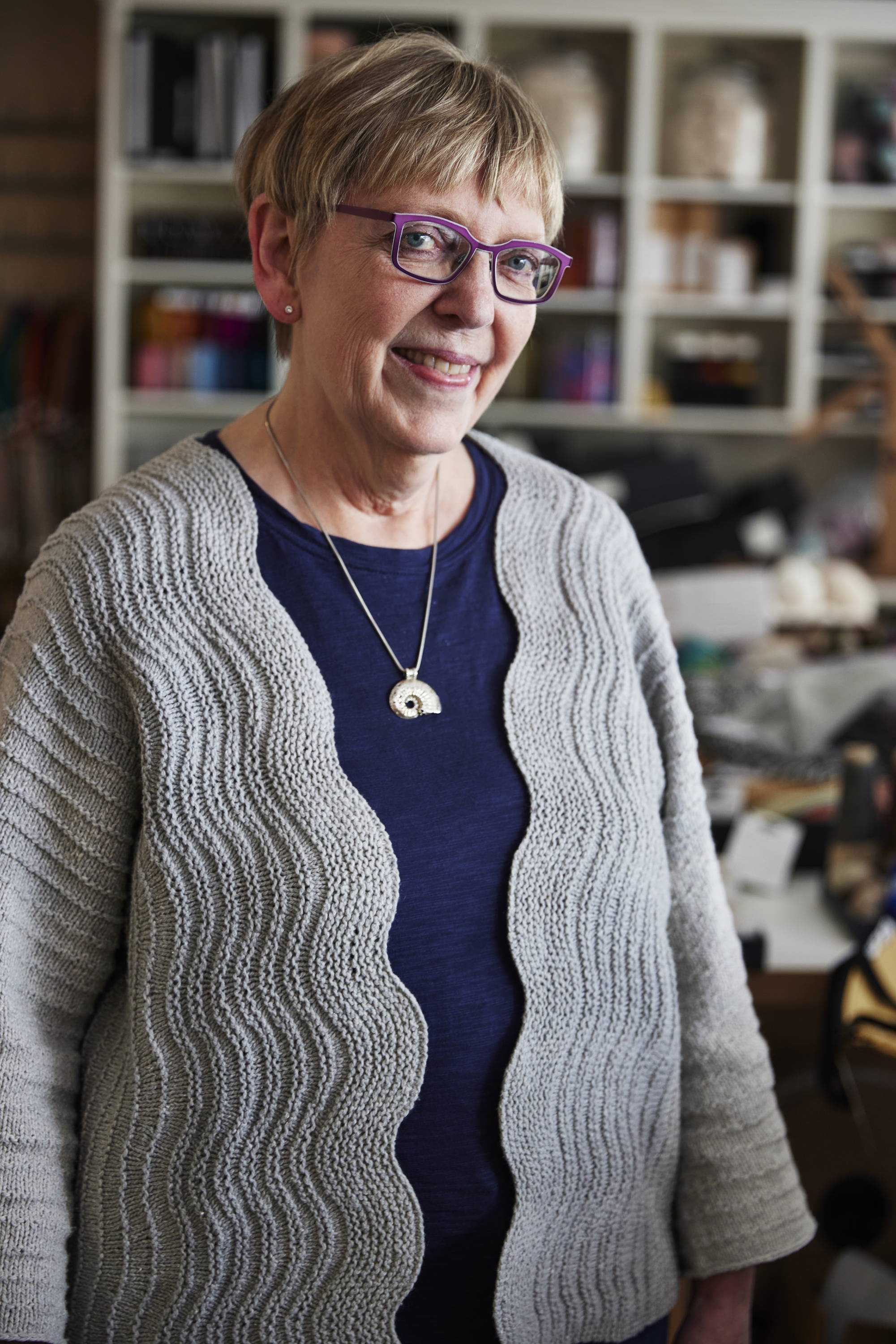 You may know Paula as one of the co-moderators of the Churchmouse Ravelry group—the always helpful and positive 'Mousefan'! She has a long history with us, beginning as a customer when we first opened our doors and even serving several years as our HR consultant.
Paula loves "the yarn, the patterns, and the staff" of Churchmouse. "I especially love meeting knitters through Ravelry and have made many close friends over the years!" She enjoys connecting knitters with our patterns, projects, and fellow mouse fans.
She says her secret talent is "simplifying complex information so others can easily understand." We have to say, Paula—that's no secret to us!
Paula is wearing Ebbie, a pattern designed by Alice Caetano for Brooklyn Tweed, knit in Brooklyn Tweed Dapple.