We have long wished to introduce you to our staff—to the wonderful people who are the heart of Churchmouse Yarns & Teas! And so, in a short series of posts, we're going to do just that. First up, please meet the members of our staff who are instrumental in sending yarns and teas to you.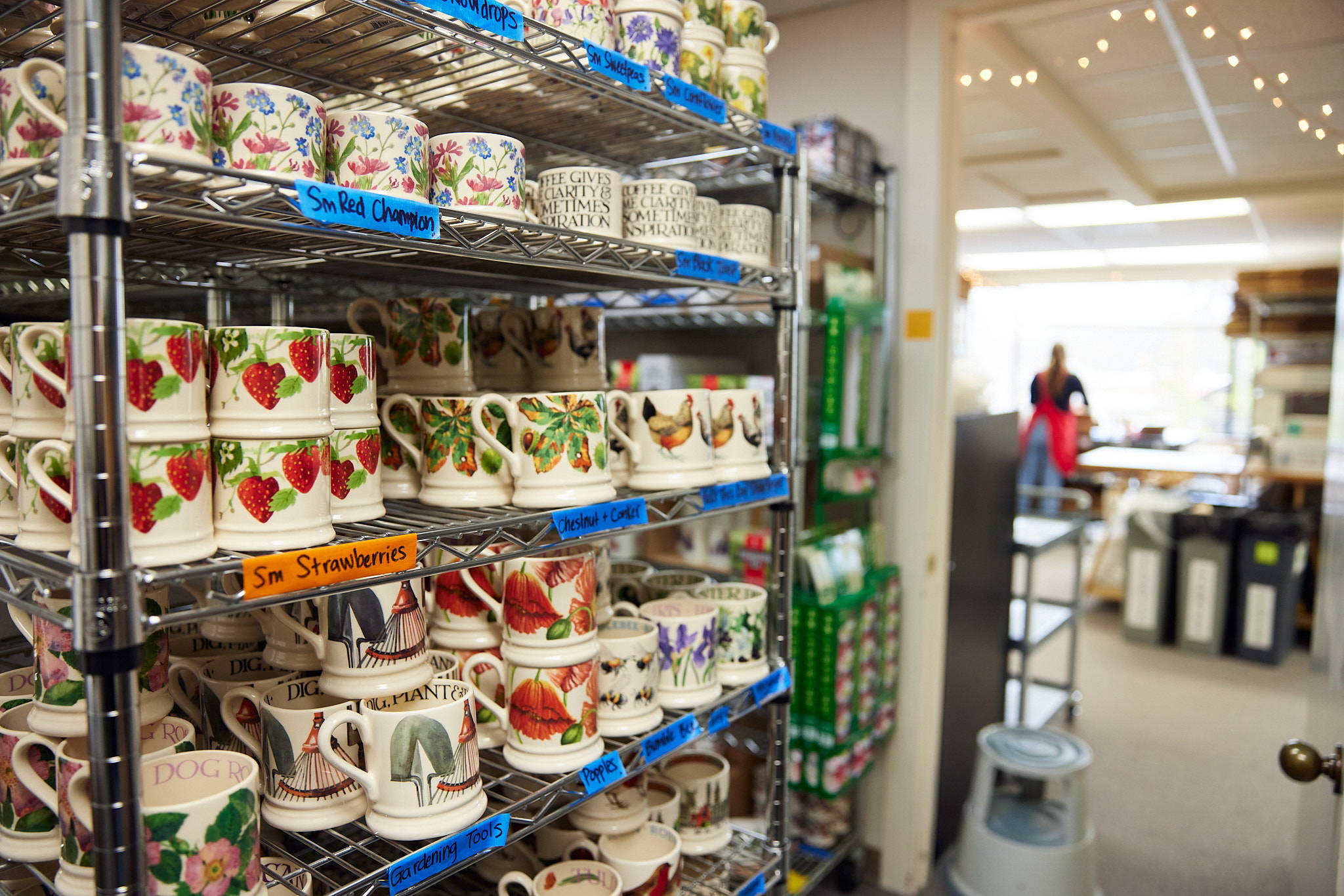 Take a peek through our shelves and get a glimpse of our fulfillment center!
Seven days a week, our small, dedicated team bustles among the shelves of Churchmouse Yarns & Teas, filling carts of trays with woolly skeins, tucking them into boxes, and then mailing them all around the world. Since they sign a little thank-you note with every order, you may already know a few of their names!
---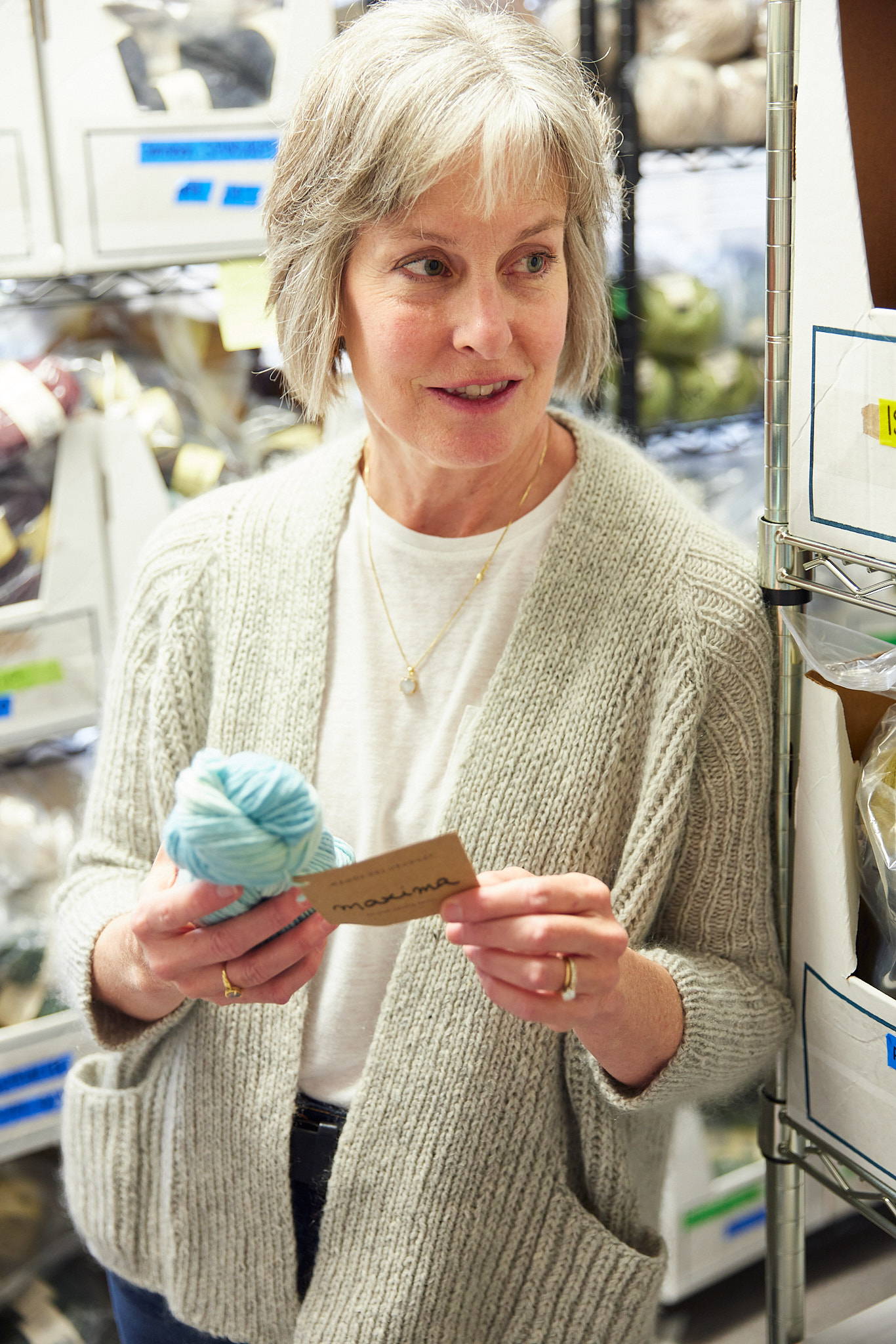 Carolyn, a long-time staff member and energetic fulfiller of orders, describes herself as a "knitting co-conspirator, assembling and carefully packaging precious yarn and accessories." And she often gets inspiration for her own knitting projects as she does!
Retired from the U.S. Navy, Carolyn is no stranger to efficiency and attention to detail. It's pretty amazing how quickly the boxes of orders pile up on the 'to-ship' bench when Carolyn's at the packing table!
When she's not lending her talents to Churchmouse, Carolyn is an avid tennis player. Of course, she also loves to knit (often a beautiful sweater in Brooklyn Tweed Shelter or another Boyfriend Watch Cap for her husband and sons)!
Now working part-time on our fulfillment team, Daniela got her start at Churchmouse managing the brick-and-mortar shop. "Even though I have other jobs and things going on, I like staying on part time to be a part of this beautiful little business and be around awesome people and products."
Daniela first learned to knit (with Manos Maxima as her starting yarn!) as she worked in the Madrone Lane shop. "I'm so grateful; it's such a rewarding skill to have."
She has added knitting to a host of creative hobbies including camping, cooking, baking, mushroom hunting, thrifting, and antiquing (she has a secret talent for finding strange treasures!).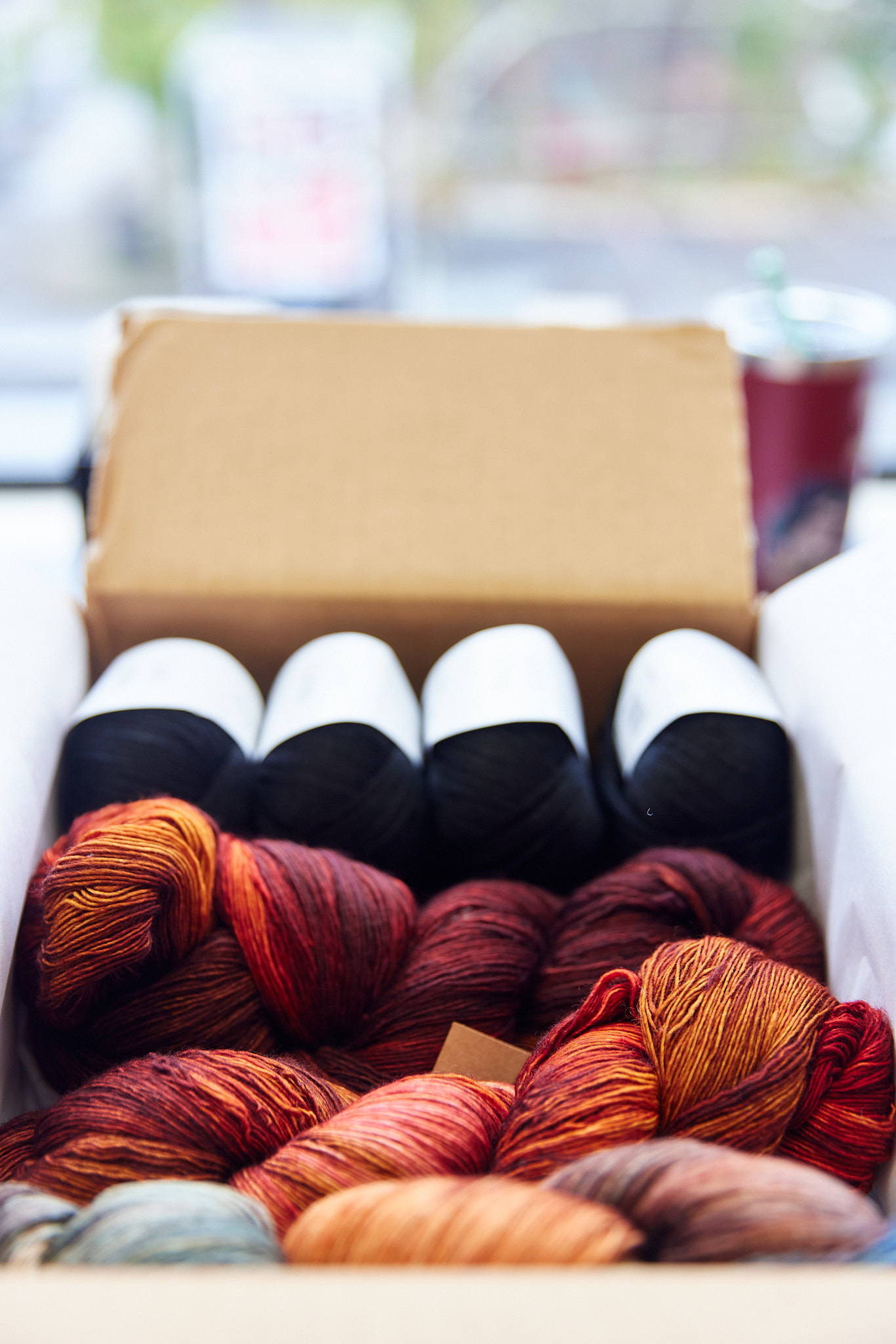 ---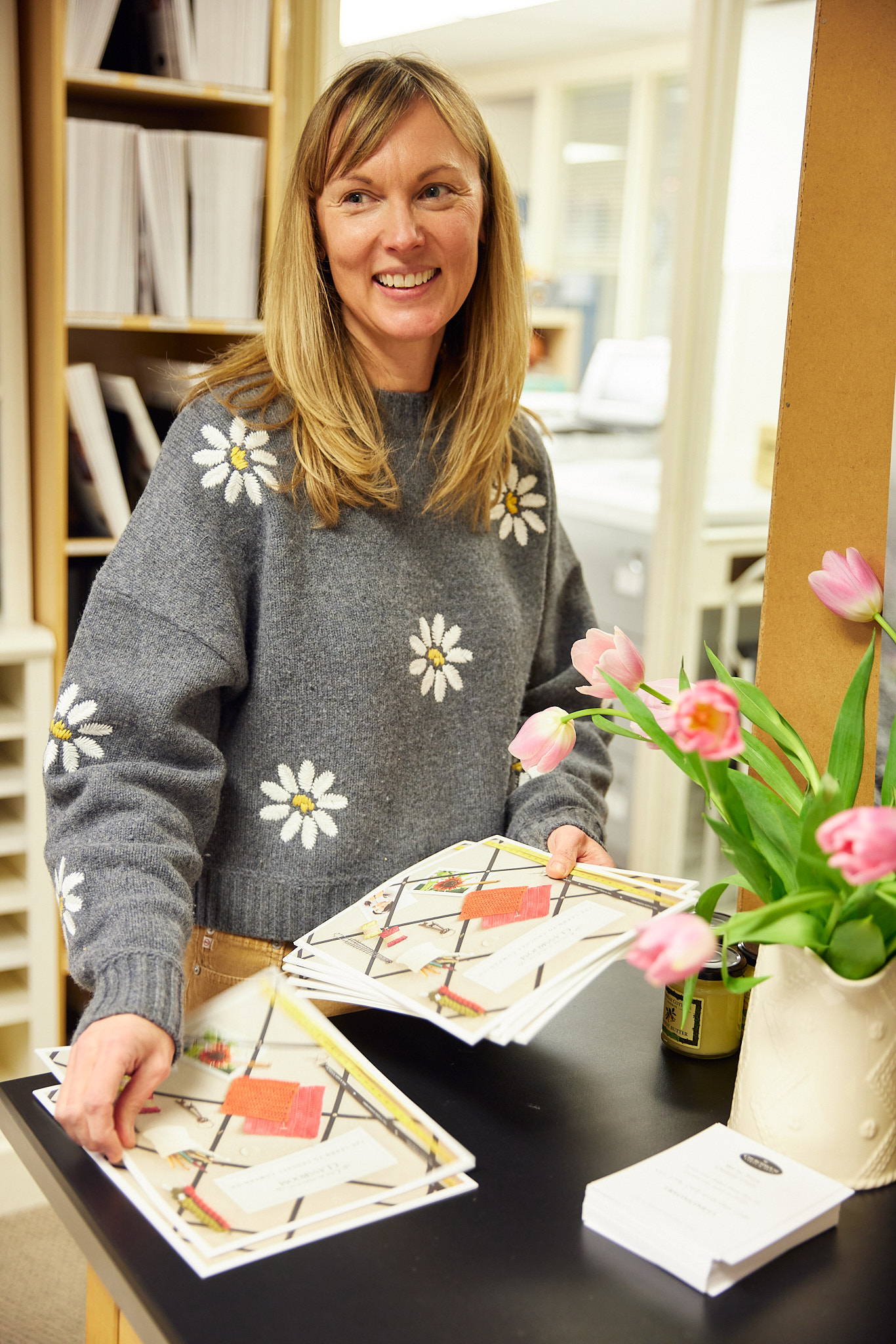 If we ever misplace something, we know we can rely on Jenn to recover it—she's really good at finding lost items!
A valued member of our fulfillment team, Jenn's favorite part of working for Churchmouse are the shelves filled with yarn and "the awesome people!"
Jenn loves to paddle board, garden, read, and—of course—knit. She's always on the lookout for projects where she can learn a new skill or technique, so her knitting queue is filled with a variety of different projects!
---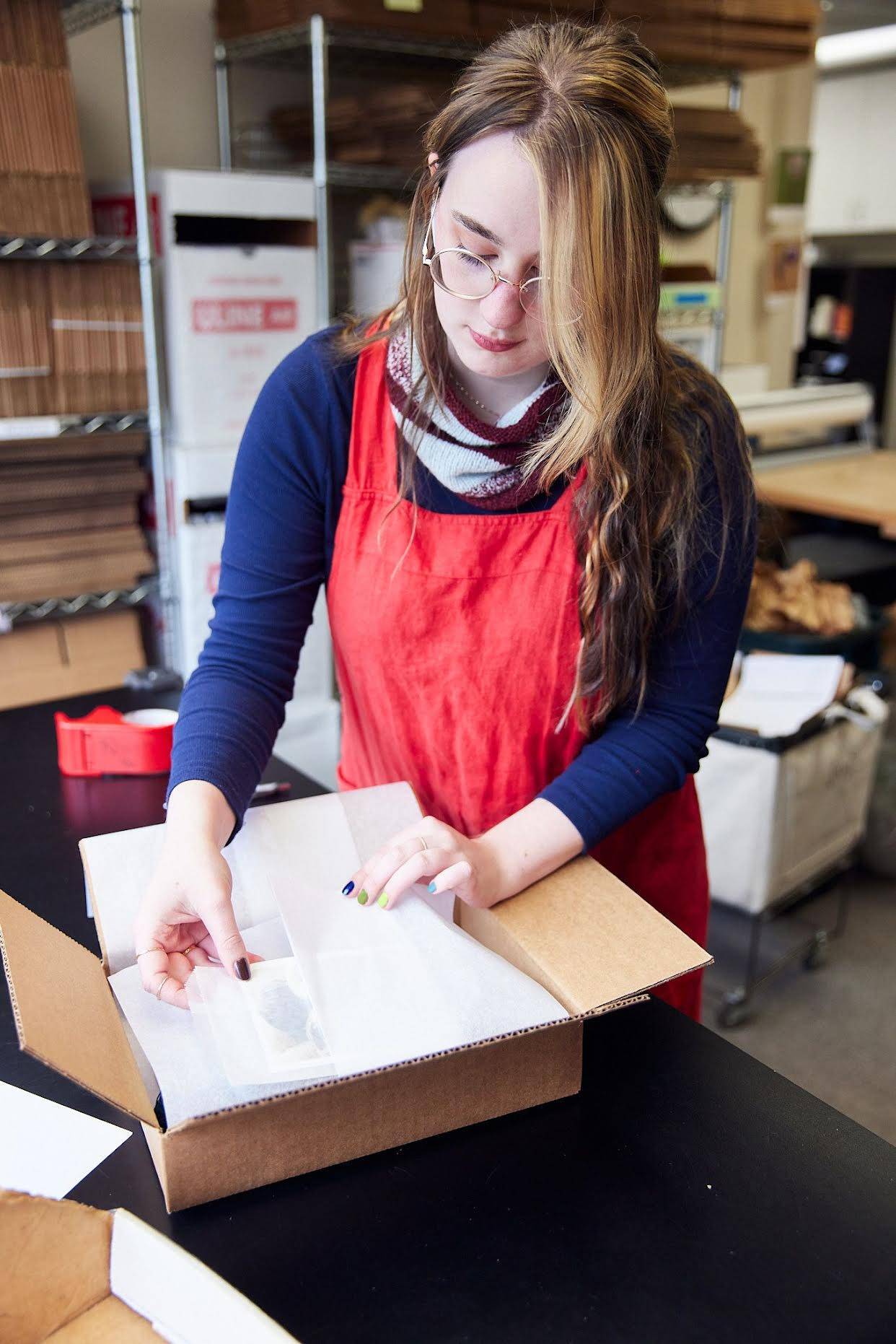 Churchmouse is deeply ingrained in Lillyan's experience of growing up on Bainbridge Island. "Anytime my mom and I came to Winslow, stopping into Churchmouse to peruse the lovely yarns and Emma Bridgewater mugs was a must."
Now as a fulfillment assistant, Lillyan helps to keep everything running smoothly behind the scenes!
Aside from being surrounded by yarn everyday, Lillyan's favorite part about working for Churchmouse is the people. "There's a real sense of camaraderie formed when everyone shares the same love for fiber arts."
Her own knitting interests are captured by sweaters and socks with self-striping yarns. "Though recently, I've become super possessed by the need to add more colorwork to my wheelhouse!"
---
Sally has been a part of our staff for over 10 years. In the beginning, she was just planning to be seasonal help for a holiday season. And yet, we successfully tempted her to stay on!
As a part of a cross-training effort, Sally has served in a few different capacities over the years before settling in our fulfillment department. "I'm very lucky in terms of being in the right place at the right time," she says. We think we're the lucky ones!
Sally's idea of perfect happiness is "knitting a perfect project with a bottomless teacup and endless shortbread."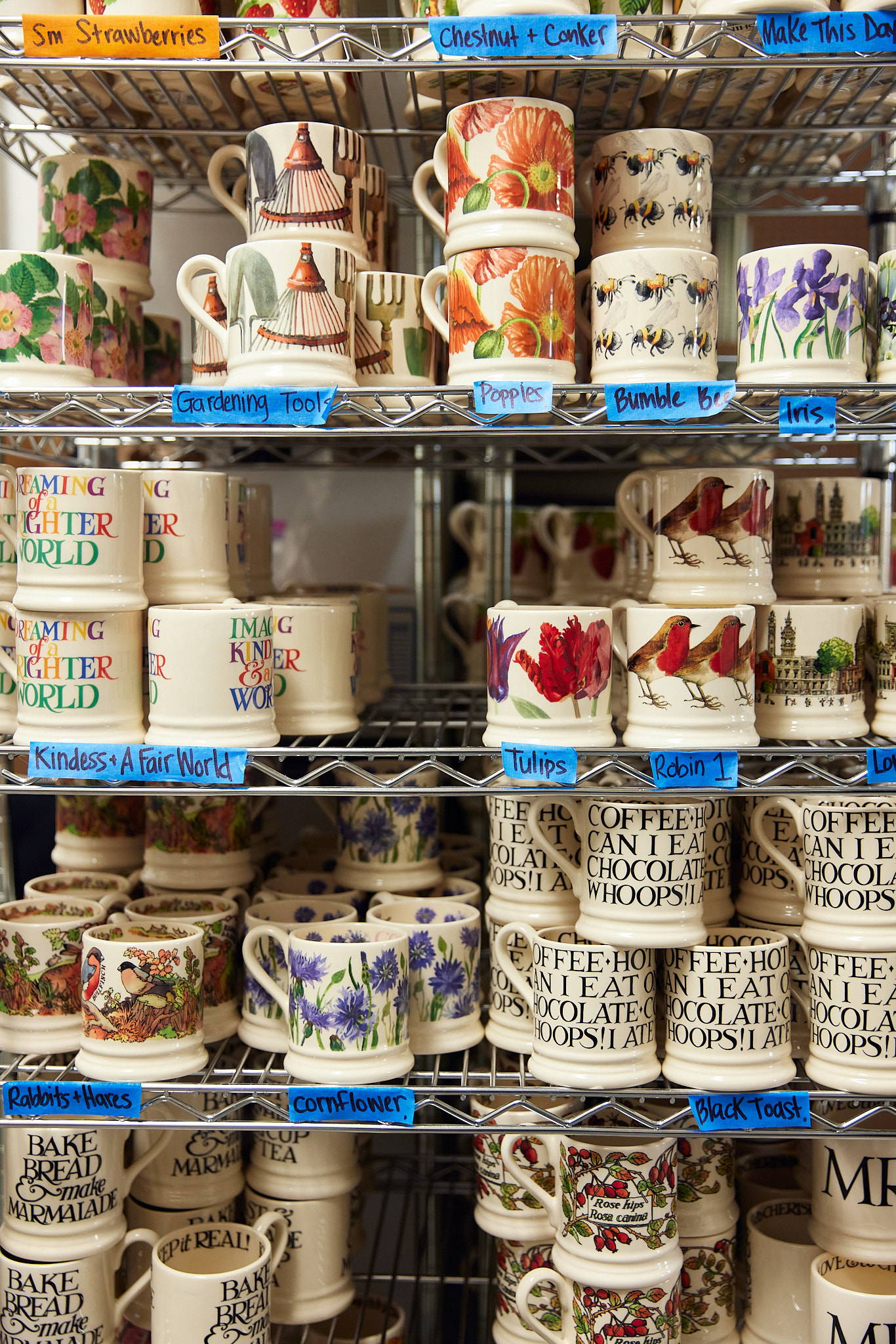 ---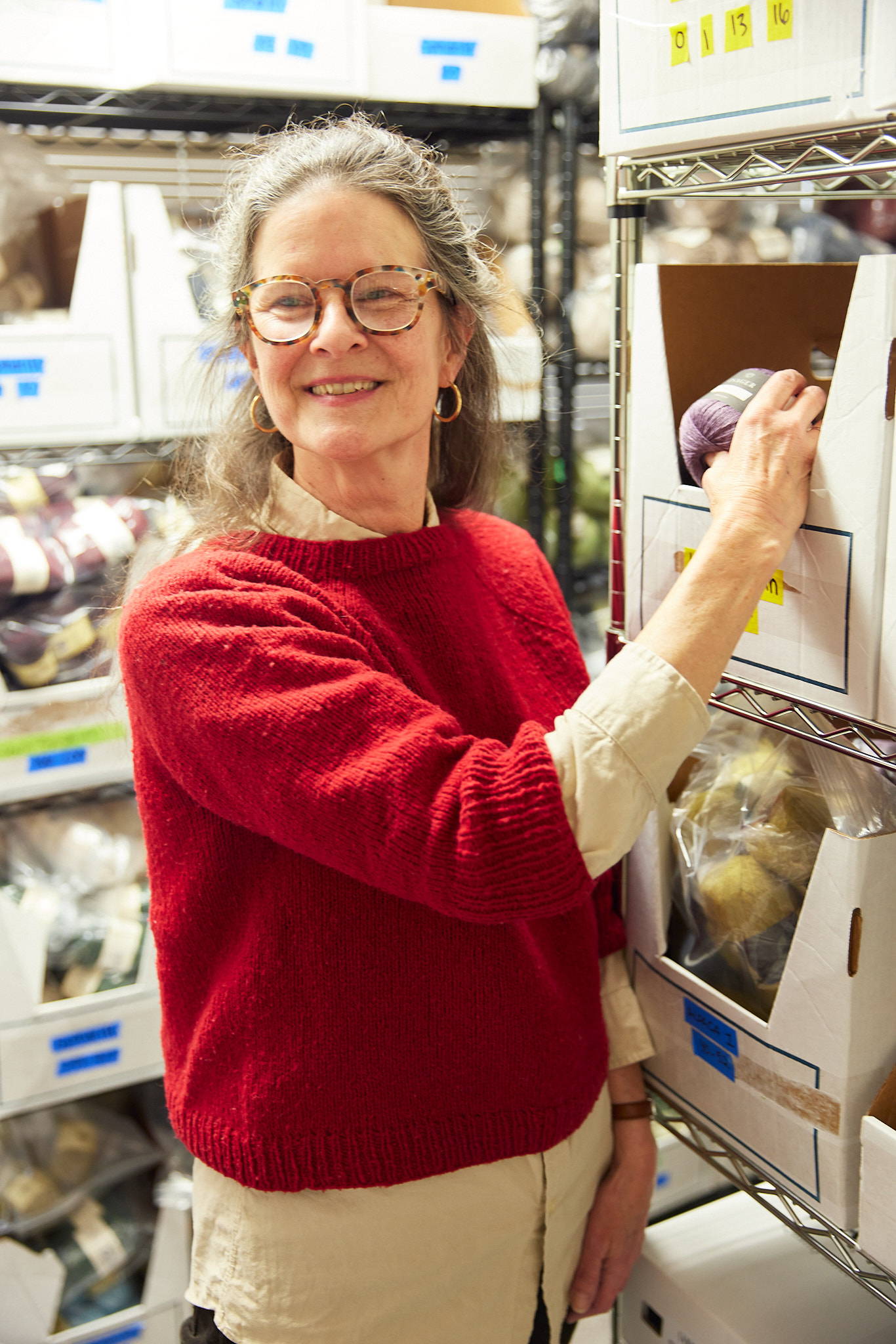 As our online fulfillment manager, Stella leads this all-star team! She was a customer of Churchmouse for over 15 years before she joined our staff.
Now, she takes joy in working with yarns and teas and loves seeing what other knitters are making and ordering. "Plus, my coworkers are amazing—creative, smart, kind, supportive, and funny!"
In her free time, Stella loves to sit and knit in a gliding rocker by a window, with her dog and two cats nearby. Most often on her needles are pullovers in yarns like Jamieson's Shetland Spindrift. "I love woolly wools that have a sense of the pasture still hovering about them." One of her wishes is to have "unlimited time to knit with an unlimited yarn supply of my choosing and many loved ones who want garments!"
---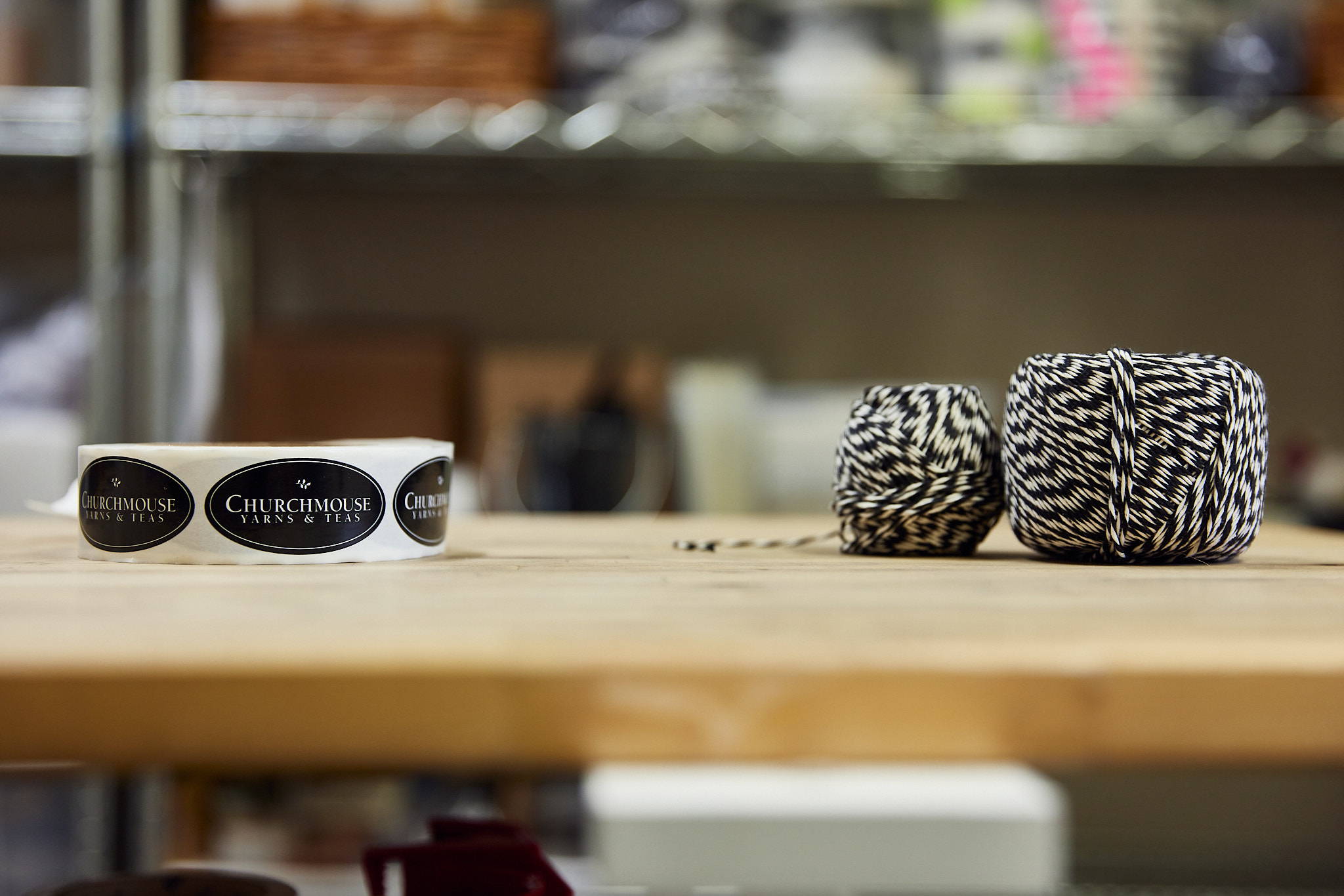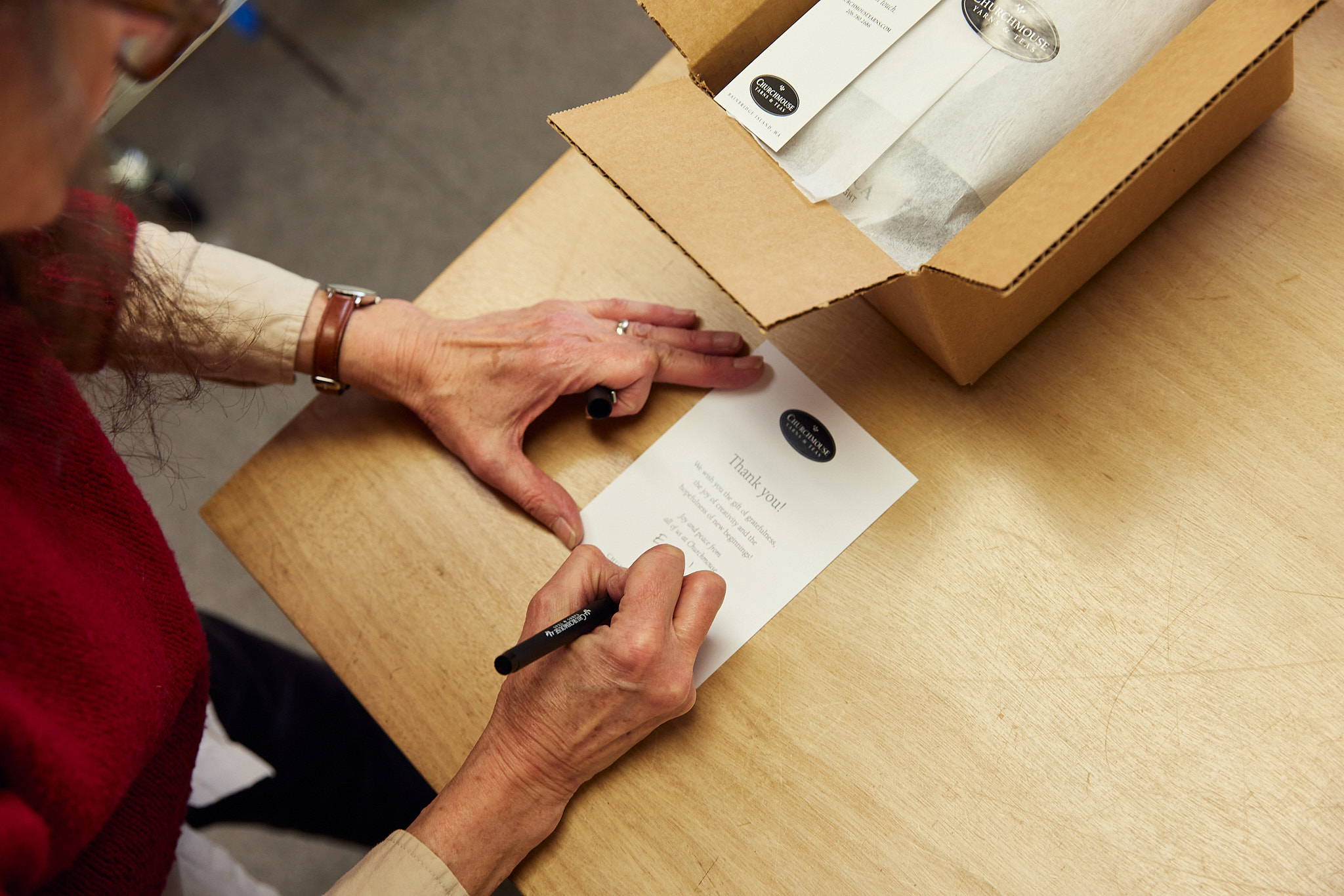 Each order from Churchmouse Yarns & Teas is packed with care by our fulfillment team.